Cast!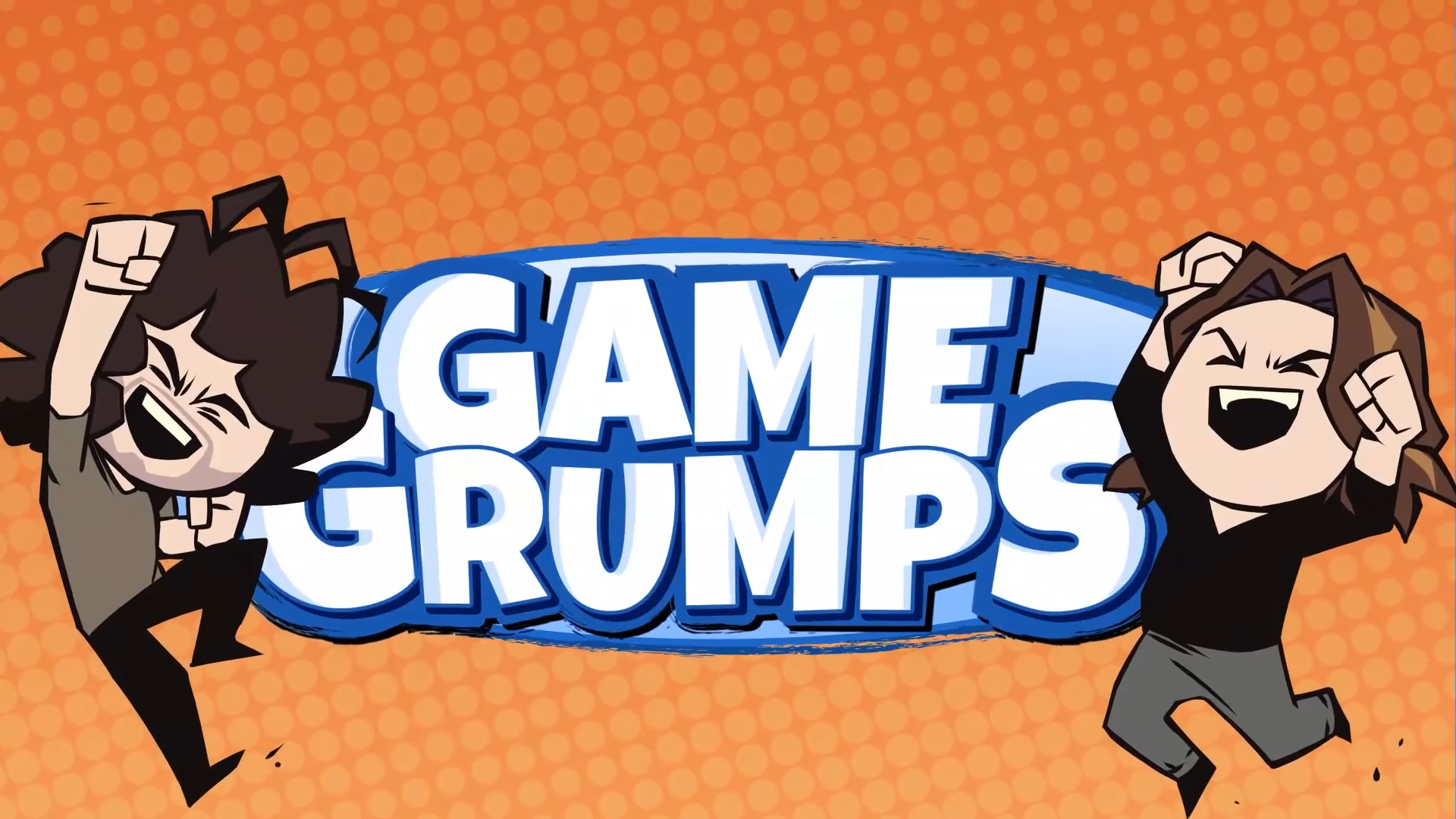 Arin "Egoraptor" Hanson
Grump / Co‐founder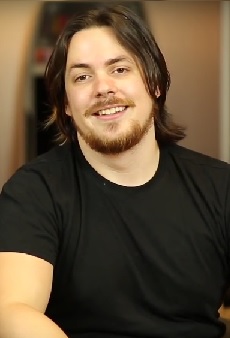 Arin Hanson was born on January 6, 1987 in West Palm Beach, Florida and is a cartoonist, rapper, comedian, voice actor, and let's player. He co-founded Game Grumps in July 2012 with Jon Jafari after a friend suggested them posting videos of them playing video games together and commentating over it.
Before making YouTube videos, he was an animator on popular website Newgrounds, with his first big hit being his Awesome series (with the first installment — Metal Gear Awesome — published to Newgrounds on February 23, 2006). He was then hired by MTV to create more animations for a series called The G‐Hole.
Despite his success on the Newgrounds platform, he was unhappy with the community on the website, regarding it as toxic and hostile, especially towards him. He slowly moved away from Newgrounds and began posting on YouTube. His short PokeAwesome became especially popular. His biggest serial success was a new series about video games called "Sequelitis," which compared video games and their sequels.
On July 18, 2012, he and friend Jon "JonTron" Jafari released the first Game Grumps episode of a playthrough of "Kirby Super Star: Spring Breeze Adventures." The two worked together until June 25, 2013 when Jafari announced his departure from the show to focus on his own projects.
Hanson and Jafari replacement Grump Dan Avidan formed a video game themed musical group with Avidan's Ninja Sex Party bandmate Brian Wecht called STARBOMB in 2013. They have released two albums, Starbomb (released in 2013) and Player Select (released in 2014).
In 2017, Hanson created Real Good Touring with Game Grumps/NSP manager Brent Lilley. The idea behind RGT is to provide tour creation and management for content creators from video gaming to art creators to music touring without the shadiness that runs rampant in a lot of other tour management companies. Tours Real Good Touring has managed have included JackSepticEye's "How Did We Get Here?" tour, the Scribble Showdown tour with RubberRoss, JaidenAnimations, TheOdd1sOut, and Domics, and Nathan Sharp's (NateWantsToBattle) music tour, among others.
Arin is married to Suzy Berhow. They have three cats, Mochi, Mimi, and Otto.
---
Daniel "Danny Sexbang" Avidan
Not‐So‐Grump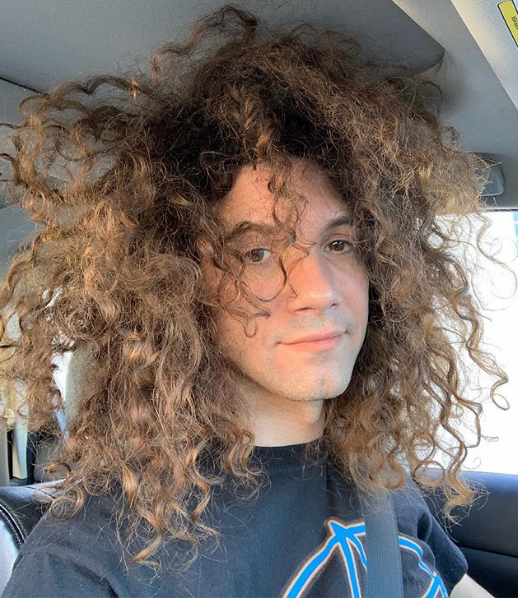 Leigh Daniel Avidan (better known as Dan) was born March 14, 1979 in Springfield, New Jersey to Debra and Avi Avidan. He is a singer-songwriter, musician, comedian, and let's player. Avidan joined the Game Grumps in June 2013 on the series Steam Train with Ross O'Donovan and was shortly announced to be replacing Jon Jafari as "Not‐So‐Grump" in the main Game Grumps series.
Prior to joining the Grumps cast, Avidan attended university at Boston University, pursuing an advertising degree. He dropped out due to a disinterest in the course. He then attended a Tufts University satellite campus in France to study botany as an exchange student in the French Alps.
In 2003, Avidan joined the Philadephia indie band The Northern Hues as lead singer and songwriter. The band split up in 2005. In 2006, Avidan and friend Peter Lennox formed an alt‐pop music duo called Skyhill. He was the lead singer and songwriter. They released one album in 2007 called Run With the Hunted and toured New York in 2008. They separated due to creative differences but reunited in 2015 to release a track called Firefly.
In 2009, Avidan met Brian Wecht while studying storytelling at the Upright Citizens Brigade Theatre in New York. He had already come up with a name for a new musical group and worked with Wecht to create characters. The two would be known as Ninja Sex Party, with Avidan portrayed as Danny Sexbang and Wecht performing as Ninja Brian. The band's characters are a Jewish superhero who wears a unitard and cape and his best friend, Ninja Brian. Together they perform songs about dicks and they try — unsuccessfully — to hit on women while Ninja Brian kills lots of people. NSP has released 4 studio albums and 2 cover albums, and are currently in the process of creating and producing a third cover album.
Avidan joined the Game Grumps in 2013, replacing Jon Jafari as Arin Hanson's co‐host and joining Ross O'Donovan as co‐host of Steam Train. Avidan, Wecht, and Hanson also teamed up to create video game parody band called STARBOMB, which has produced 3 studio albums of songs about such games as Super Mario, Metroid, Mega Man, and Pac‐Man.
---
Ross "RubberNinja / RubberRoss" O'Donovan
Former Steam Train host / conductor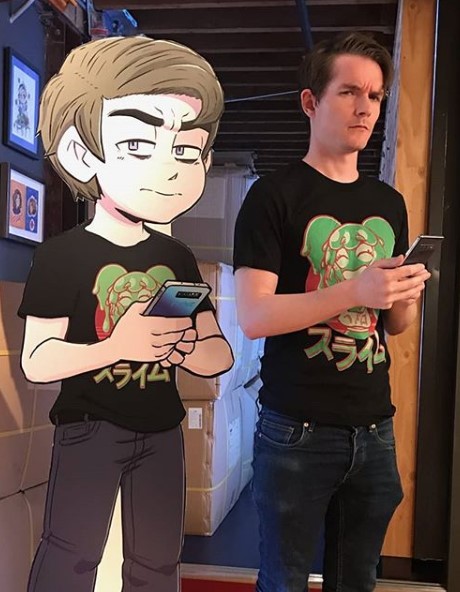 Ross "RubberNinja" O'Donovan was born on June 17, 1987 in Perth, Australia. He is an animator, cartoonist, voice actor, and let's player. He joined the Game Grumps channel as a co‐host of the Steam Train series in 2013.
Prior to joining the Game Grumps, O'Donovan studied and taught animation at the Film and Television Institute of Western Australia in Fremantle, Western Australia. He created a series called Gamer Tonight with Arin Hanson. The series was created for the ABC2 video game program Good Game, which features a fictional talk show called Gamer Tonight with Richard Farkas. O'Donovan also created the show Gameoverse which features Hanson doing every voice role. Gameoverse went on hiatus, but O'Donovan has confirmed that it will return.
O'Donovan joined the Game Grumps channel in June 2013 as a "Conductor" for the series Steam Train. This series is similar to the main series on the channel, but focuses more specifically on PC games (Steam being an online gaming retailer). The series started with O'Donovan and Avidan sharing hosting duties, but Avidan's schedule with Game Grumps, Starbomb, and Ninja Sex Party made his appearances more and more difficult and the format was changed so that O'Donovan was the sole host and was joined by other members of the Game Grumps channel (such as Barry, Brian, and Suzy, as well as Arin and Danny).
O'Donovan currently lives in the Los Angeles area with his cat Orph.
---
Jon "JonTron" Jafari
Former Not‐So‐Grump / Co‐Founder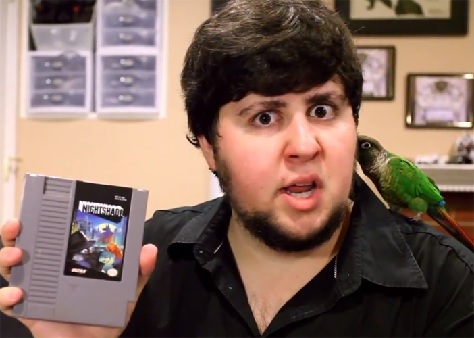 Jon Jafari was born March 24, 1990 in Rancho Palos Verdes, California. He and Arin Hanson created the Game Grumps in July 2012, announcing the channel's creation on his personal channel.
Prior to the Game Grumps channel creation, Jafari had found some success through his personal channel on YouTube (called JonTronShow) and by posting animations on Newgrounds under the name Birdman XZ6. He also created the website NormalBoots, which was a hub for creators. It closed down in 2012 due to Google's AdSense program offering better revenue, but was relaunched in January 2014.
Jafari and Hanson created the Game Grumps YouTube channel in 2012, which grew quickly due to their individual fanbases coming together. He left the show in June 2013 due to unspecified reasons and wanting to focus on his JonTron channel. He was replaced by Dan Avidan, which was not received well by the community at first. There was no warning of Jafari's departure and it was announced the same day that Avidan was introduced as well as the same day Steam Train with Ross O'Donovan and Avidan was announced.
Jafari currently lives in Manhattan, New York with his green‐cheeked conure, Jacques.
---
Suzy Berhow
Guest host / "Manager"
Focuses on her Etsy shop now.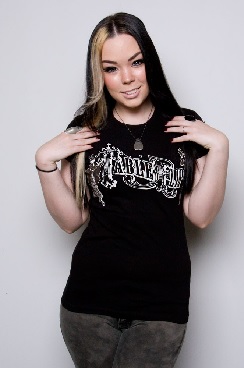 Factoids:
Born July 3, 1989
Lives in the Los Angeles area with her husband Arin, and their cats Mimi, Mochi, and Otto.
Side gigs: Etsy store Psychic Circle; 3 YouTube channels: KittyKatGaming (let's play channel), Mortem3r (makeup, fashion, and miscellaneous), and Meeperfish (animations).
Random: Suzy used to model for Hot Topic.
---
Barry Kramer
Former Editor / Co‐Host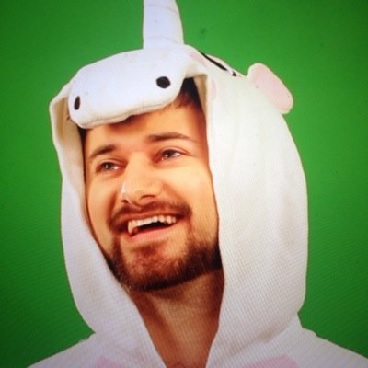 Factoids:
Born December 3, 1989
Schooling: Gallatin School of Individualized Study at New York University (Video Game Theory and Design – Major; Business of Entertainment, Media, and Technology – Minor)
Lives in Glendale, California.
Random: Officiated Arin & Suzy's wedding
Brian "Ninja Brian" Wecht
Former Co‐Host for various shows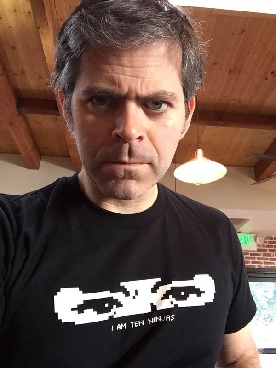 Factoids:
Born: April 22, 1975
Schooling: Williams College (Bachelor's in Math and Music); University of California, San Diego (Ph.D. in Physics)
Lives in California with wife Rachel and daughter Ninja Audrey.
Side gigs: Story Collider co‐founder, Former professor of Theoretical Physics at Queen Mary University in London, England.
Joined the Grumps in November 2015 (officially).
---